ADCAN - In Excellence We Believe
ADCAN's highly experienced business team is always available to guide you through the range of services and products we provide or currently have under development. With our results-driven strategy, integrated approach and constant drive to improve the services we offer, we are always open to new business opportunities.
Our market knowledge, regulatory expertise, strong reputation and management experience help us identify potential product development targets, in-licensing deals and acquisition opportunities, to meet customers/partners needs, requirements and expectations to achieve international standards, accreditations and commercialization.
Front-End Management
Managing our own Products as well as In- licensed products
Business To Business
Dealing with the major players and distributors in the target markets
Contract Manufacturing
With different multinational companies and other regional
Co-Marketing Business
In cooperation with multinational & regional companies
A big number of major players in the international and regional pharmaceutical industry are looking to the UAE as a potential market and as a regional base to support their operations in the Middle East, Africa, and South Asia.
Outsourcing contract manufacturing to ADCAN Pharma, gives the freedom & security to expand the business in MENA whilst benefitting from expertise & guaranteed levels of quality.
Quality no matter what quantity
Trusted partner
confidentiality
End to end support & Tech advice
UAE Based Company
With the top-notch standards and the stringent MOHAP regulatory oversight provides the necessary impetus and motivation for continuous improvement.
Modern Production Facility
A state-of-the-art production facility has been designed & constructed in cooperation with well-known European Tech providers to meet the required international standards
Strategic Location
As one of the largest markets in GCC and to be a front door to access to Middle East, North Africa, European, African and far east markets.

Production Capacity
With multiple formulations, and vast production our capability is growing to meet and cater growing market requirements.
High Quality Standards
Complying with current Good Manufacturing Practice (GMP), using advanced technology and the Quality by Design (QbD) principles.
Professional Supportive Team
Dedicated and highly experienced team focuses on driving innovative work practices and lead us towards our goals
Why Partner With ADCAN Pharma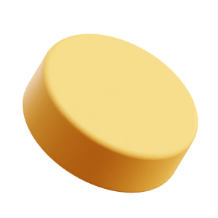 Effective Strategy
Without compromising on international standards, we strive to provide high- quality products at optimum cost and deliver them quickly with perfect logistics
Systematic Operation
We perform performance measurements with our forward-looking applications in order to provide the system without interruption. We're always renewing the record
One-to-One Support
We maintain a long-term sustainable relationship with our suppliers and subcontractors. We focus on a fast and reliable result with a professional team.