Heating, Ventilation & Air Conditioning
The HVAC System in ADCAN has a unique design, it allows independent temperature control for each room, additionally each room has its own recirculation system eliminating any possibility of cross contamination between rooms by air.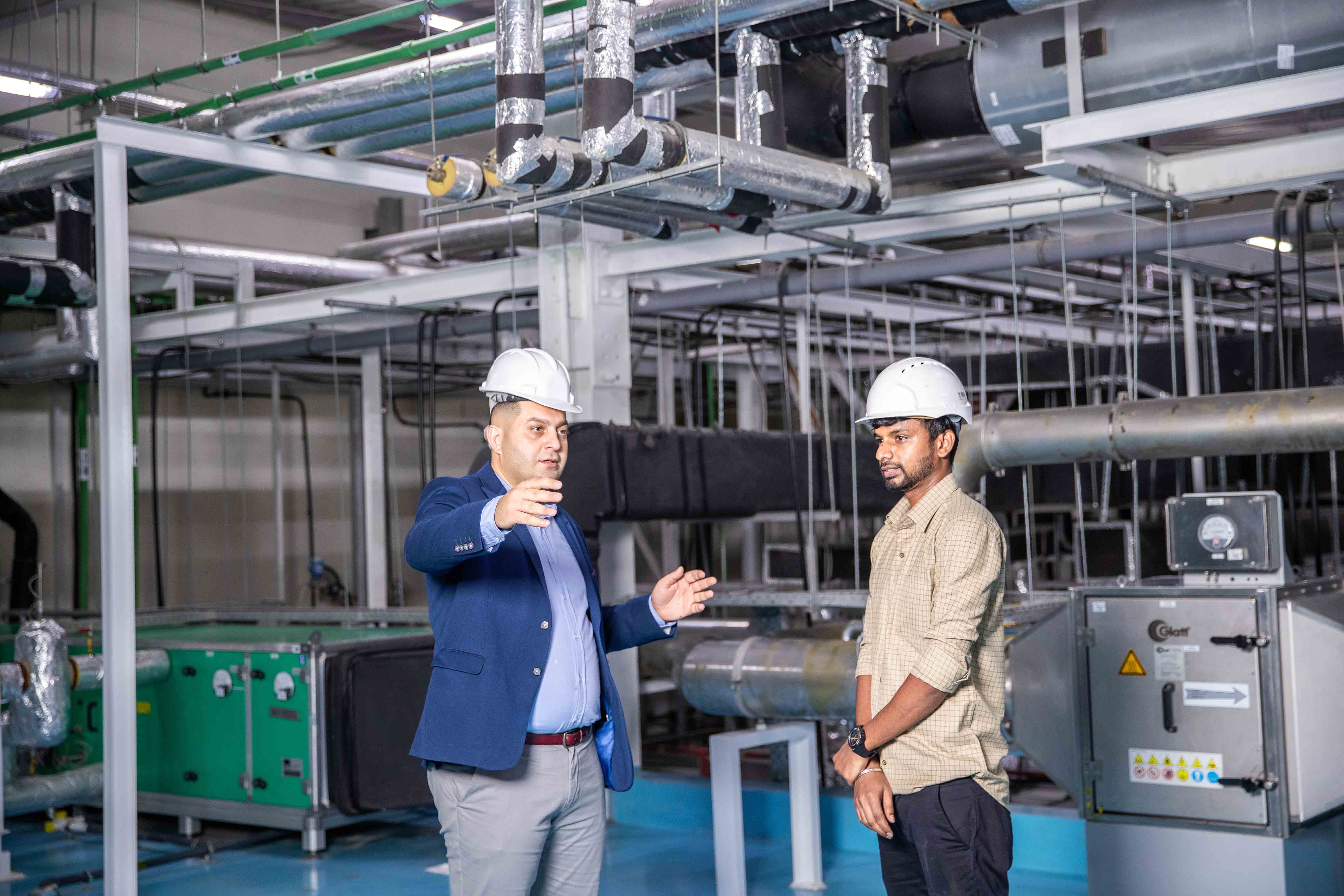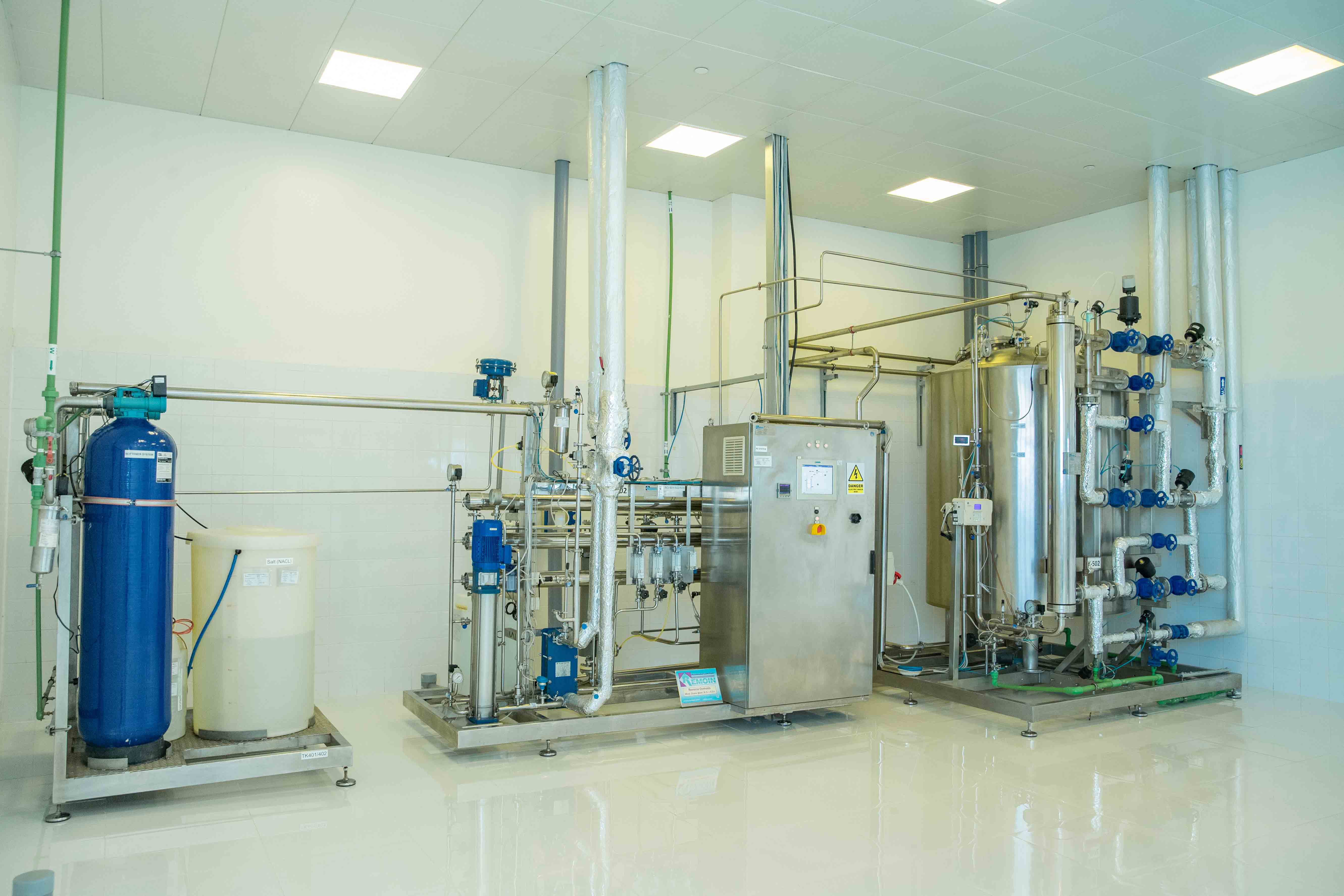 Our purified water system is driven by the best-in-class technology and processes, abiding by all major stringent regulatory & international standards and guidelines.
Capacity: 1000L/Hr
Storage Capacity: 3000L
Automatic & Manual User Points
Online: TOC Analyzer from GE, EDI, Conductivity
An air shower is designed to function as a sort of gateway controller between the cleanroom and the environment. When used properly, an air shower can cut down on a vast majority of potential contaminants and helps ensure that the product remains safe and uncontaminated. Today, air showers have become relatively commonplace because of its major and important benefits,
Sampling and Tubing System to Transfer
Warehouse to QC to Warehouse
Production to QC to Production
To prevent contamination and cross contamination during Samples transfer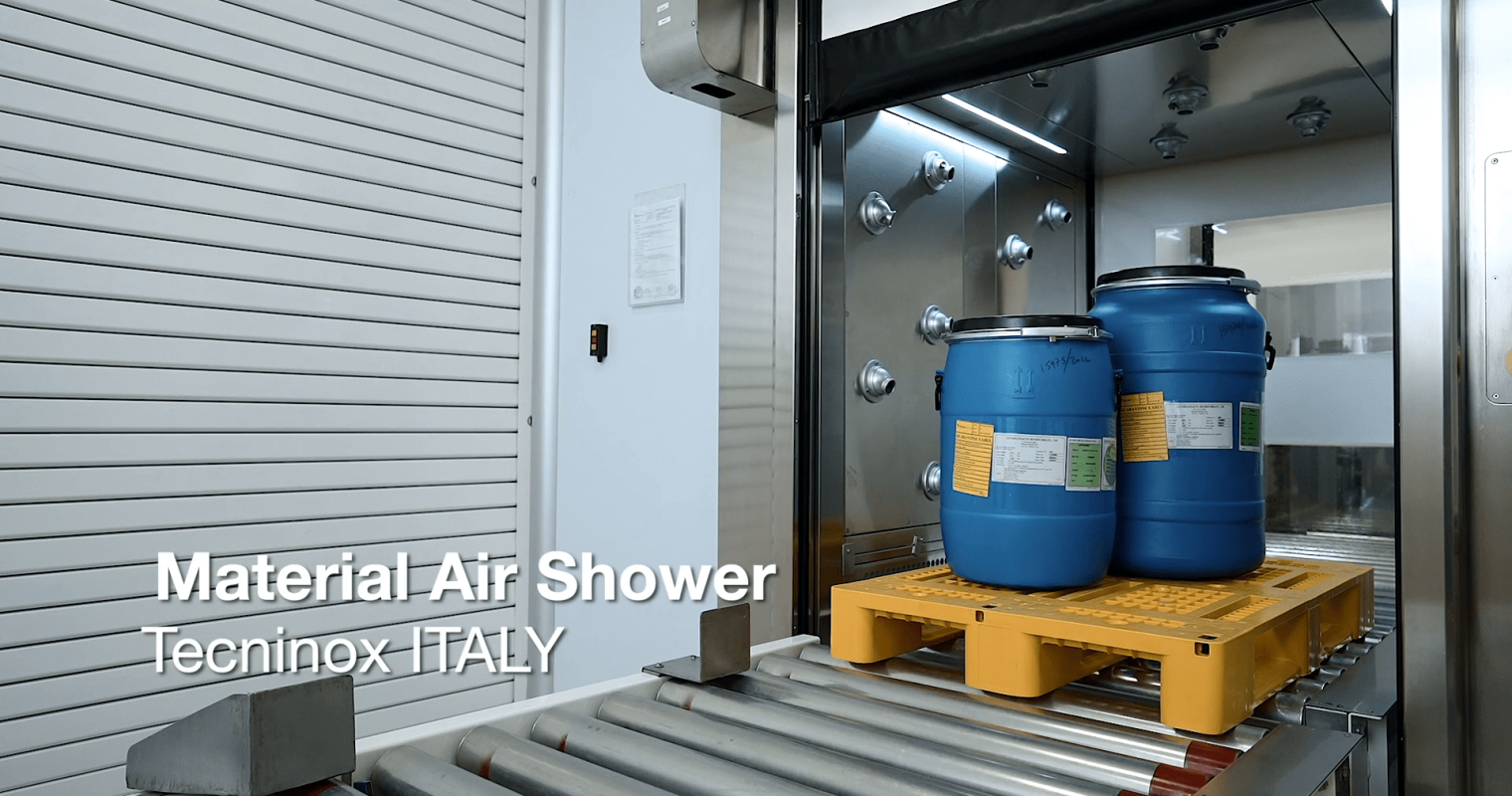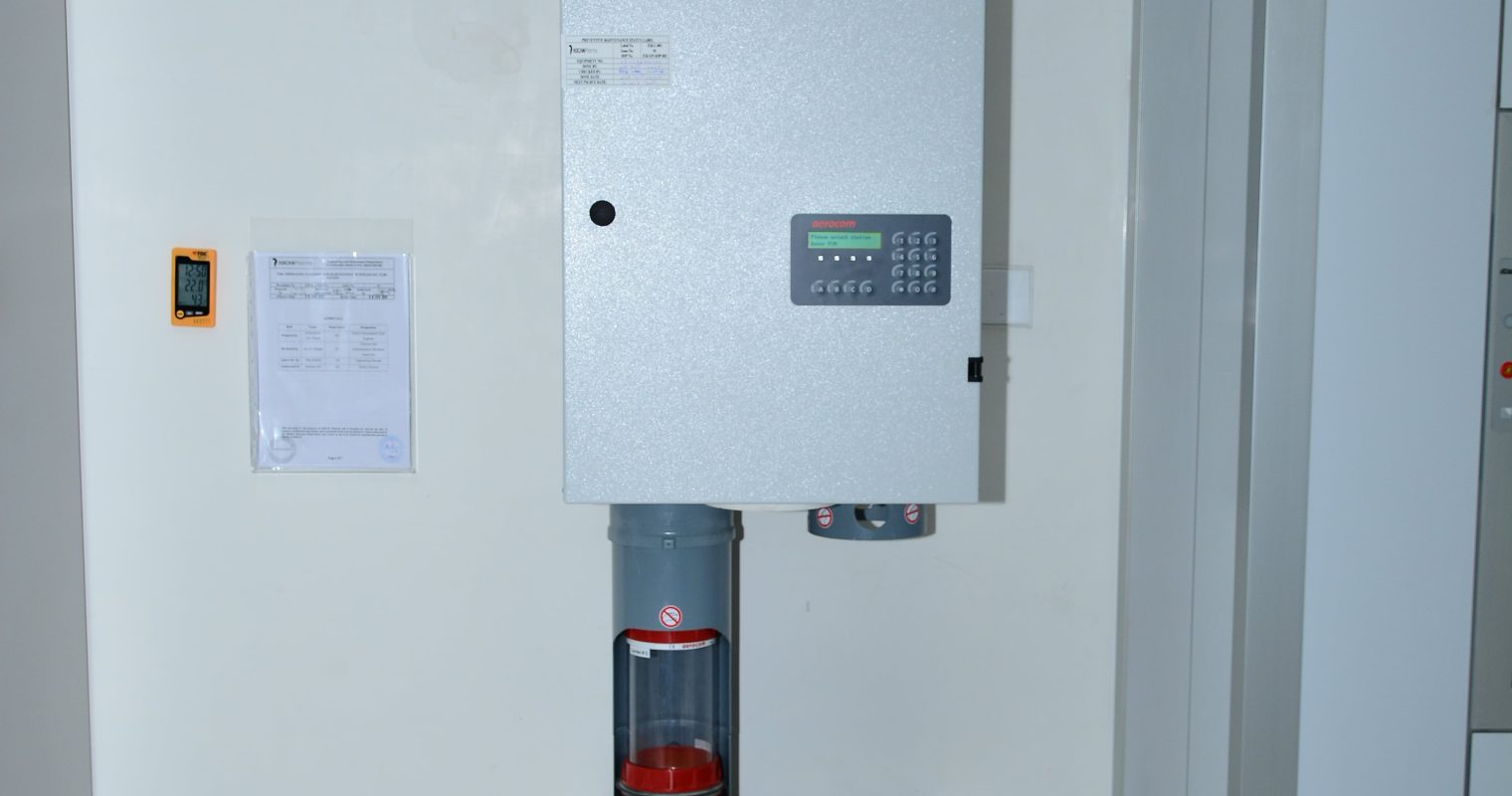 Building Management System
A Building Management System (BMS), otherwise known as a Building Automation System (BAS), is a centralized control and monitoring system for the building via a computer. The BMS system in ADACN Pharma ensures

Improving building operations
By controlling and monitoring of the electrical equipment as the Building Automation System allows for complete control of all the facility lighting systems for common areas.

Enabling Safety and
Security
The BMS system enables monitoring of various sensors such as smoke, gas leak and door-intrusion sensors that are installed in the building.

Improving maintenance system
Not only does it support maintenance but other aspects for better Asset management also, including preventive maintenance scheduling, and warranty
Supply Chain (Planning, Procurement, warehouse, and logistics)
Supply Chain is playing a pivotal role in maximize customer value and achieve a sustainable competitive advantage. With its strategic role, Supply Chain guarantees partnerships and alliances with the best vendors, streamlines the flow of APIs, materials and components, maximize production performance through production planning and scheduling while improves customer satisfaction.
Understanding the growth plans of ADCAN Pharma Supply Chain is transforming digitally by implementing the latest integrated ERP system and technology in all critical processes including inventory management, strategic sourcing, procure to pay cycle, warehouse management system, production planning and material requirement planning (MRP). Being a quality oriented pharmaceutical company, Supply Chain gives an extra attention to the cold chain with it's spacious temperature-controlled warehouses (+15°C to +25°C and +2°C to +8°C) to ensure that cGMP/ GSDP guidelines are applied in every detail. The warehouse houses a sampling area with an innovative pneumatic tubing system. This tubing system has been specially designed to transport samples from the sampling area to the quality control facilities.