Vast production capacity that reaches up to 500 million tablets and 80 million capsules that qualifies the ADCAN to fulfill the requirements of different business partners. It has always been known that facilities and processes involved in pharmaceutical production impact significantly on the quality of the finished products.
A key part of the pharmaceutical manufacturing process will involve dispensing: the weighing and transfer of raw materials to containers for further processing and the similar transfer of processed powders to containers for onward shipment.
The demands of cGMP compliance dictate that these processes are carried out with zero risk of materials becoming cross contaminated, any escape of toxic substances or exposure to personnel.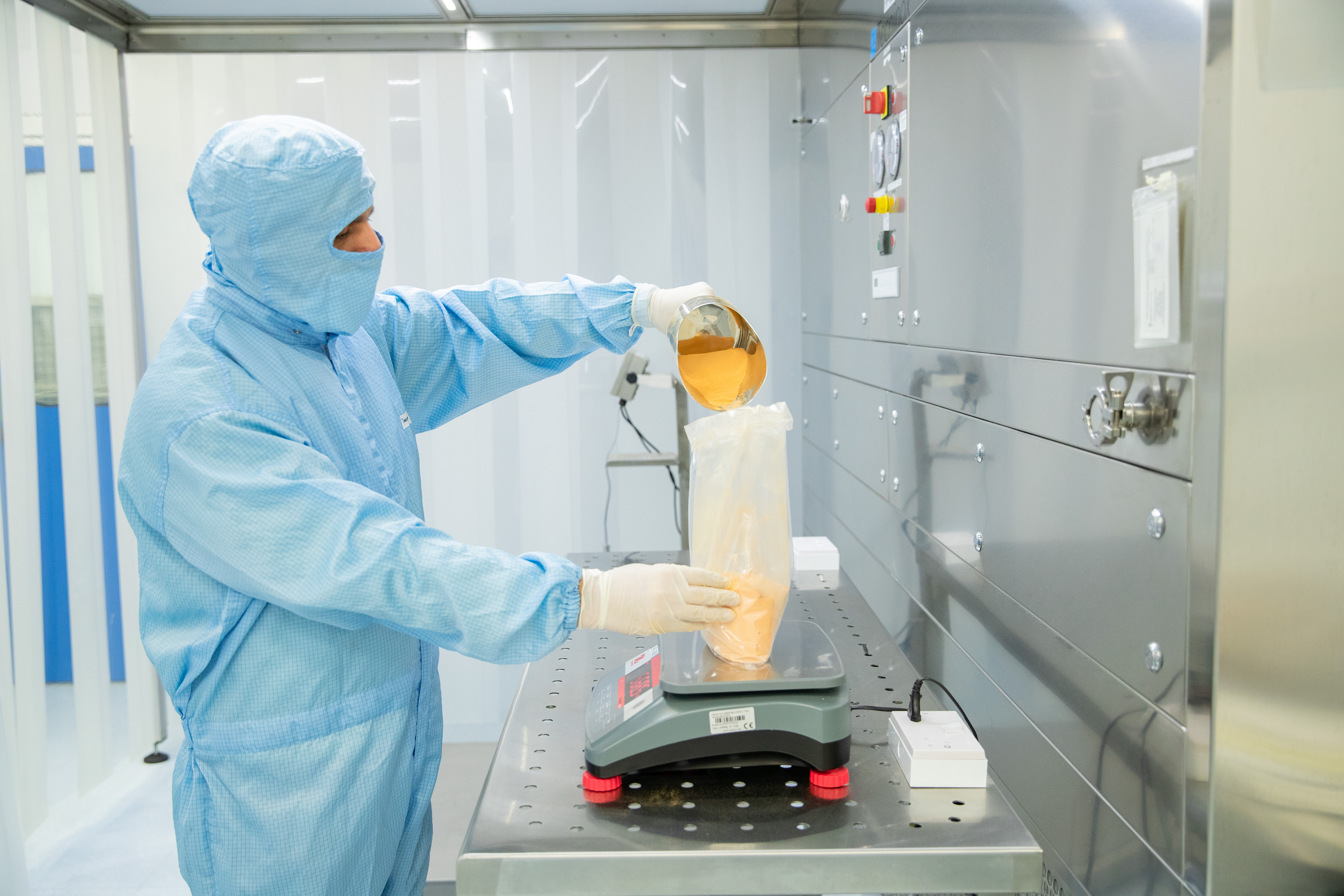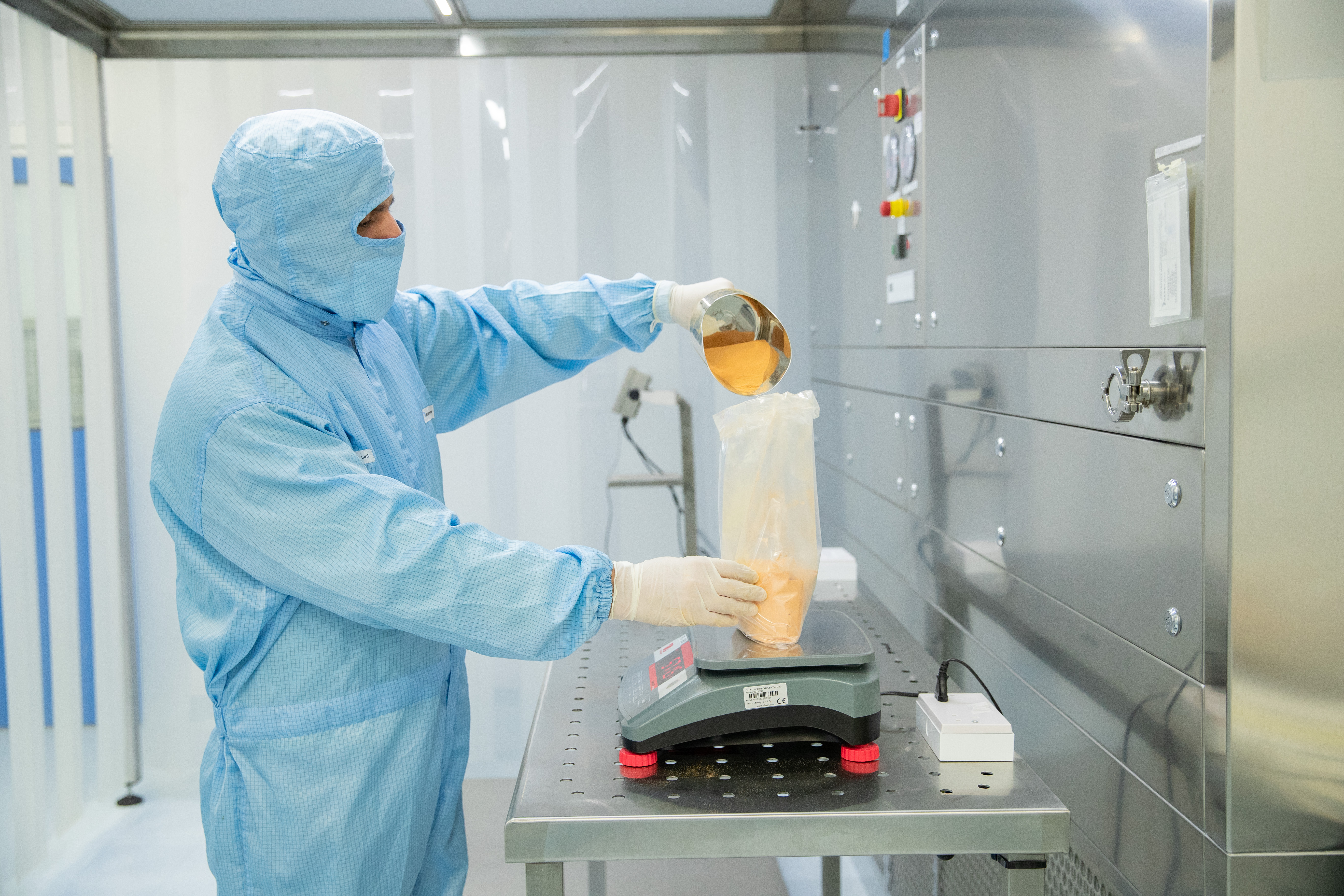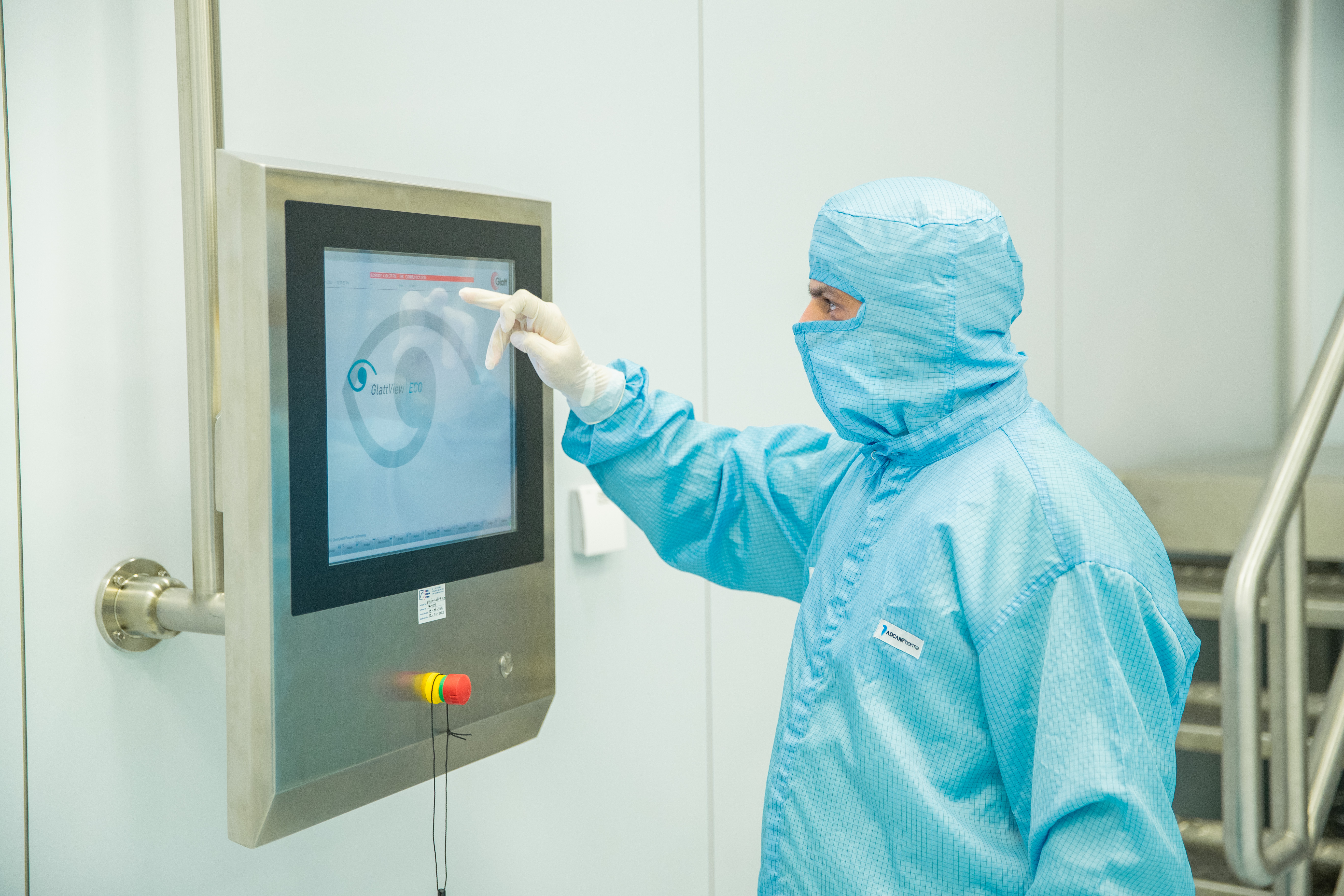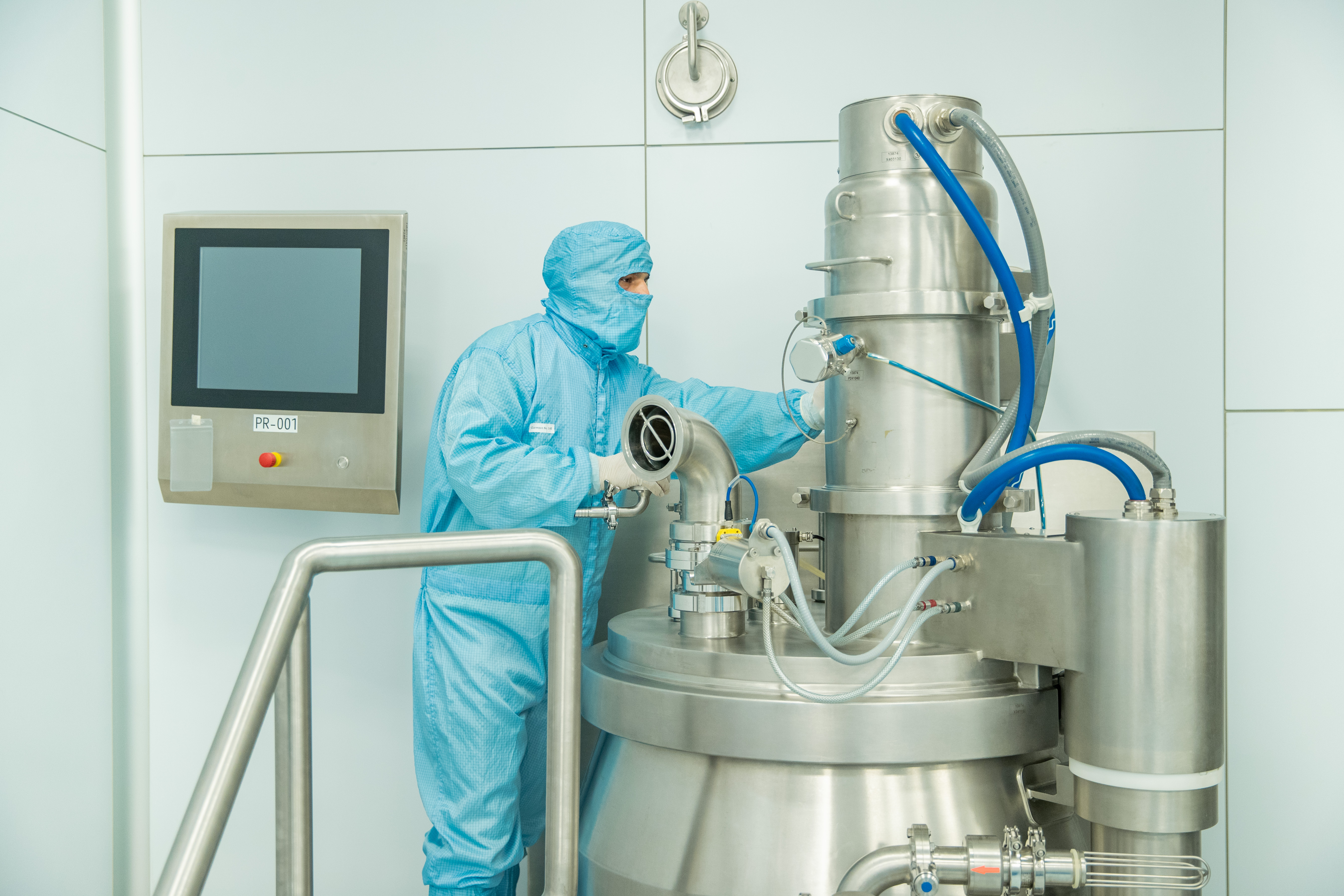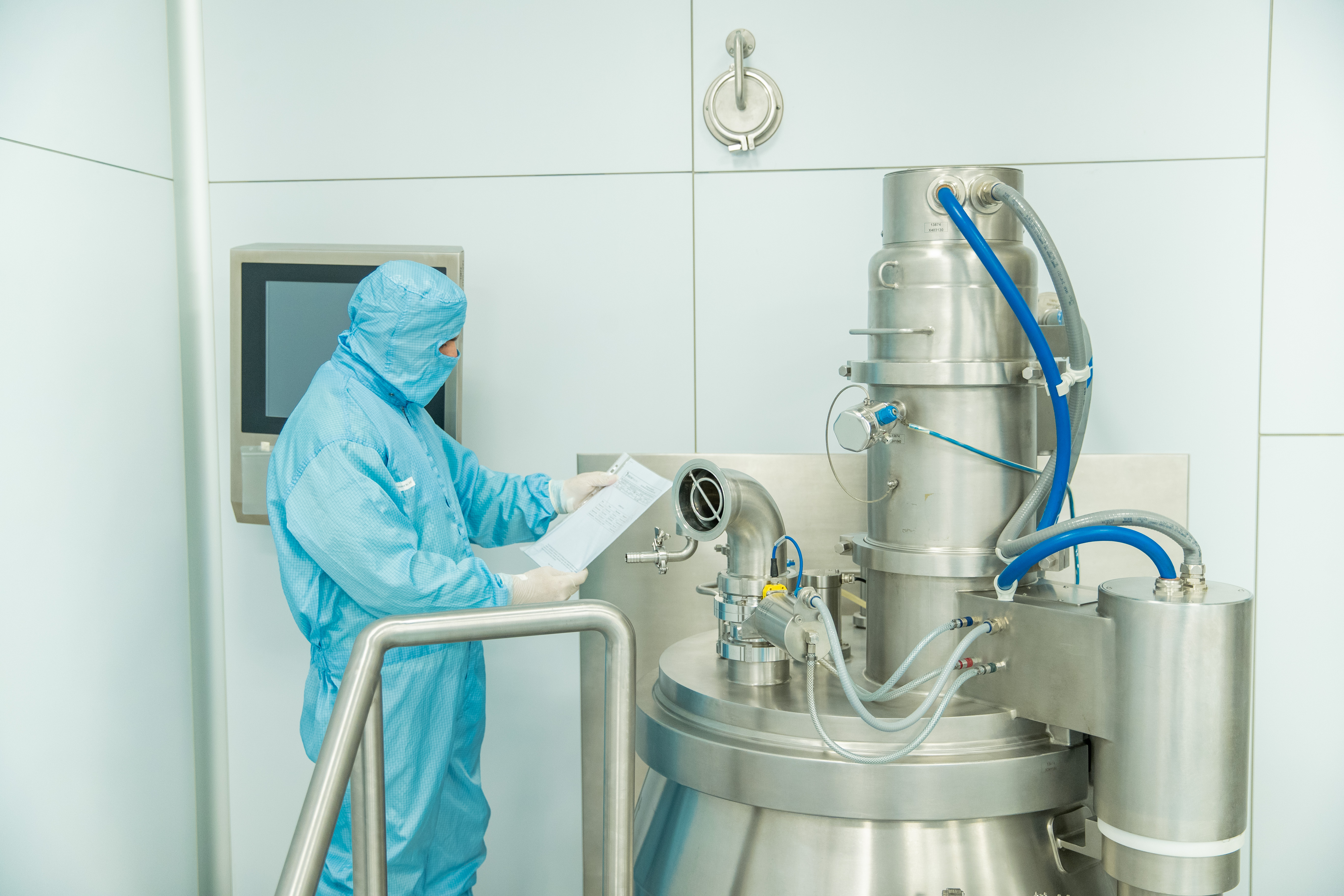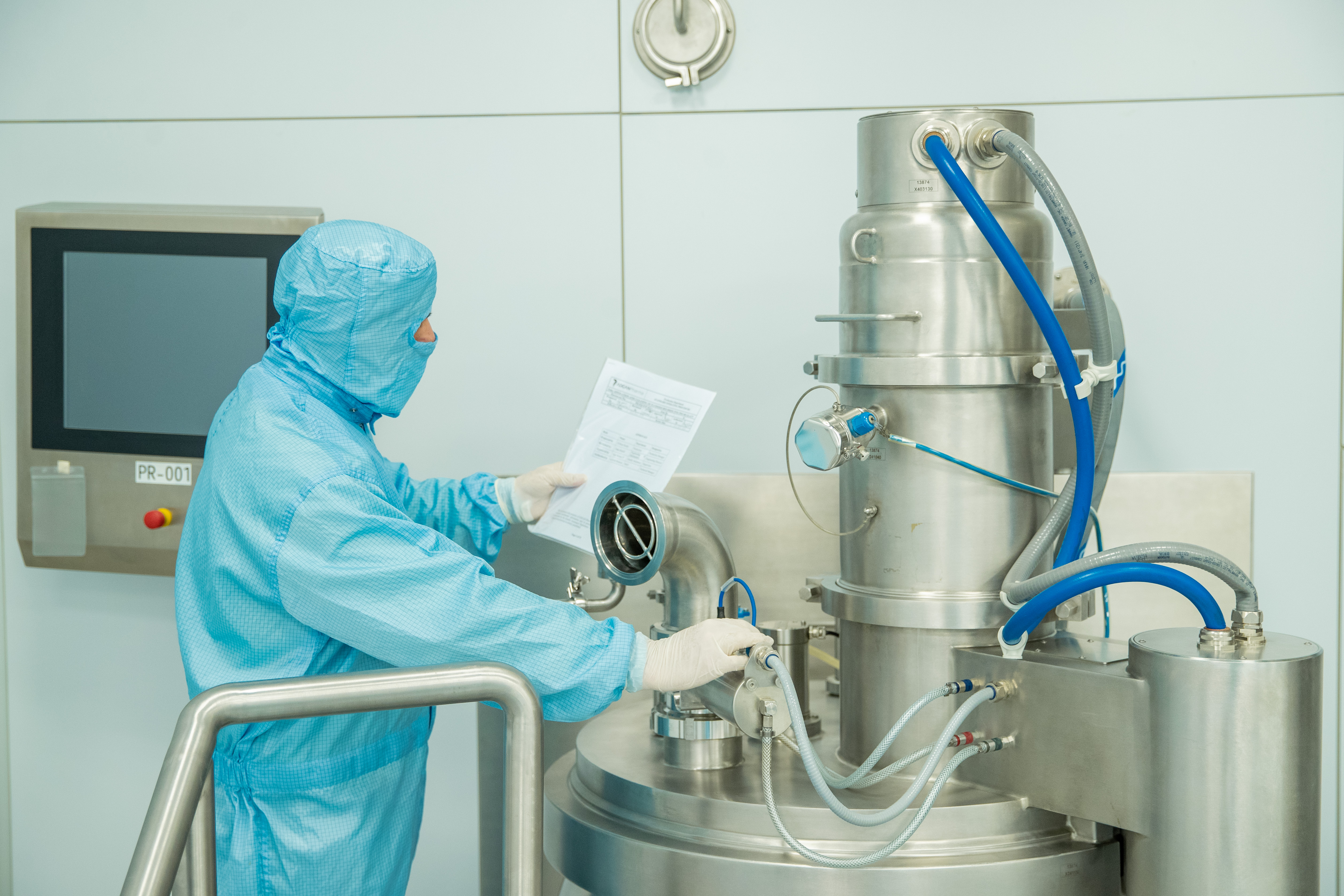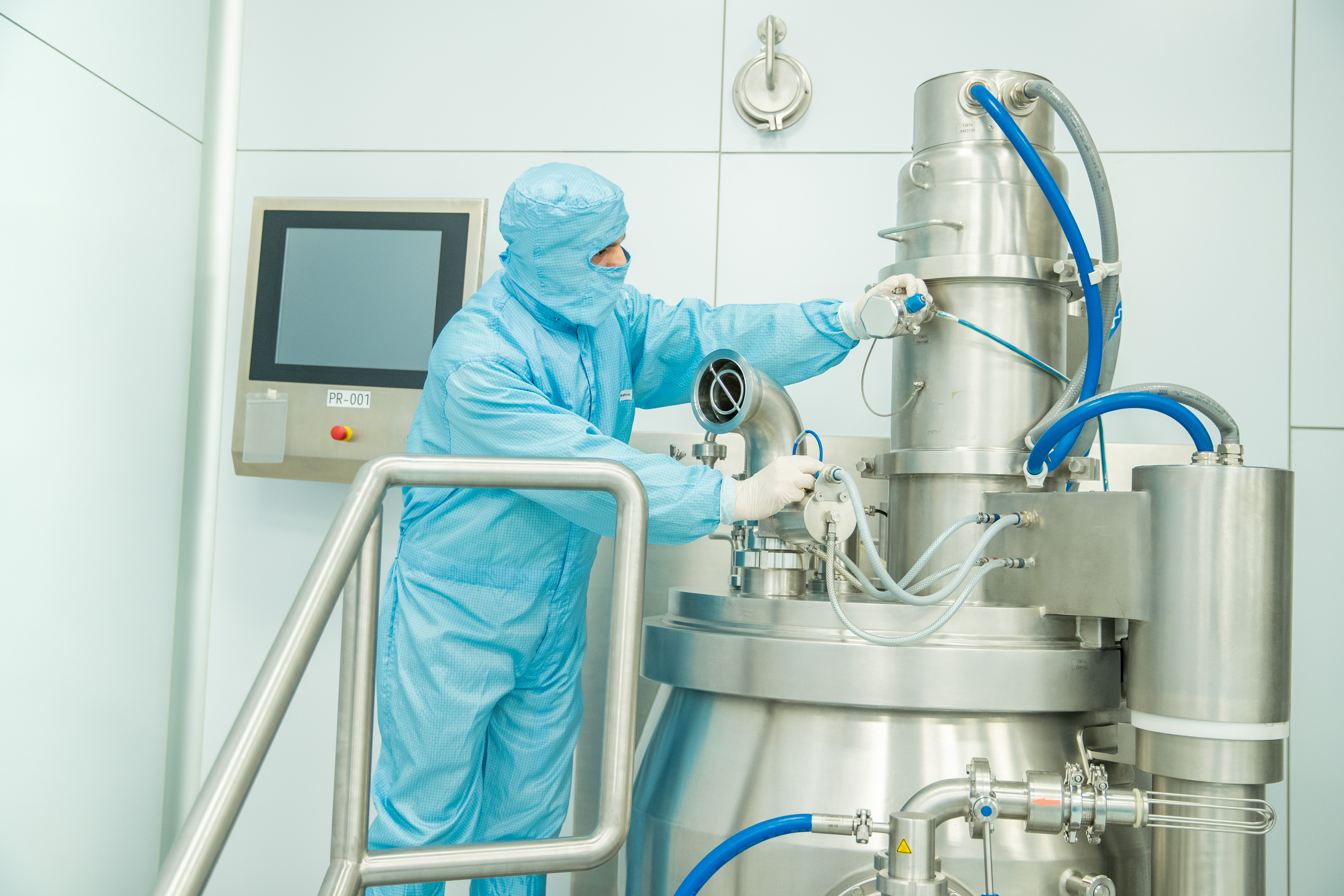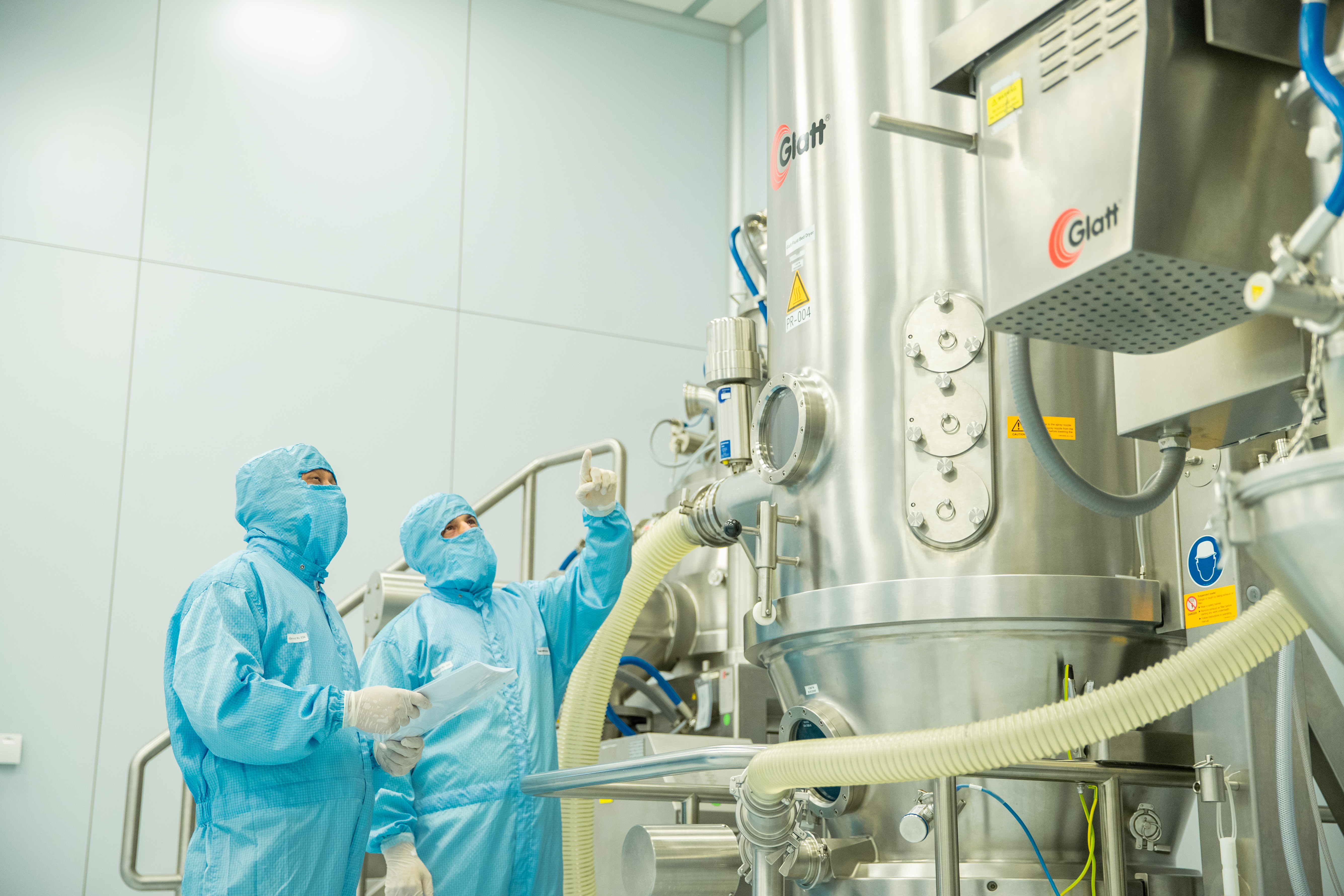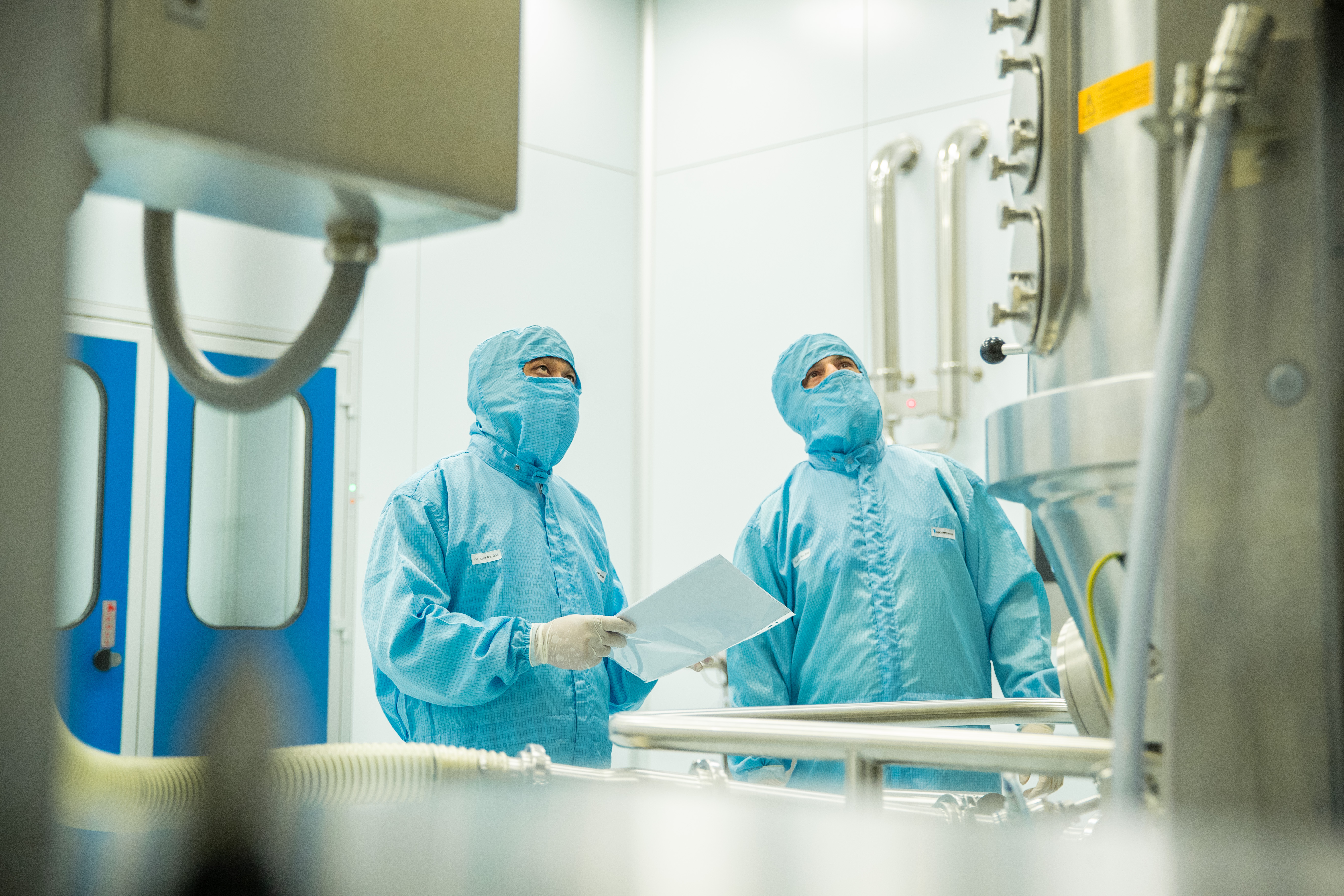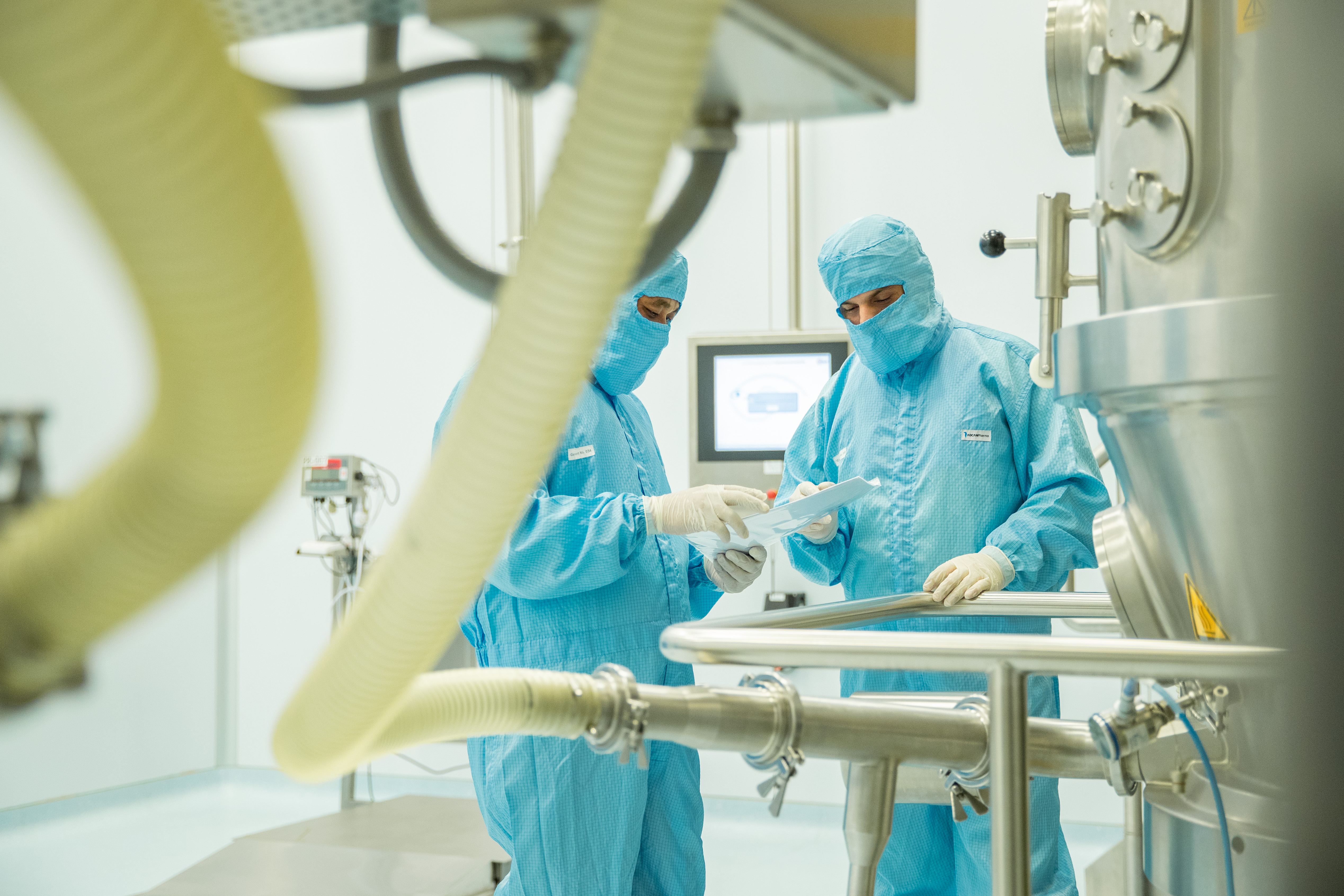 Granulation is a key processing step in the production of many solid-dosage drugs. It is often necessary to convert powdered drug formulations into a physical form that has improved flow & compaction characteristics to produce tablets with uniform content and consistent hardness and other properties.
The procedure of pharmaceutical granulation is not the very same for all tablets. There can be different issues depending on the density or particle size within tablets, in addition to other compatibility problems. Here the active component might not mix with the excipient and partition can take place.
Powered by IMA Active's knowledge of the sector, designed with unique Italian style, built to deliver top-level performance, PREXIMA drives productivity to a higher level of efficiency and ensures optimal performance even with the most difficult-to-manage powders, keeping the tablet uniform in terms of weight and hardness.
Fully Closed System
Autoloading of Material (Pneumatic or Bin Lifting)
Data Logging for each Operation
Compression Pressure: up to 100KN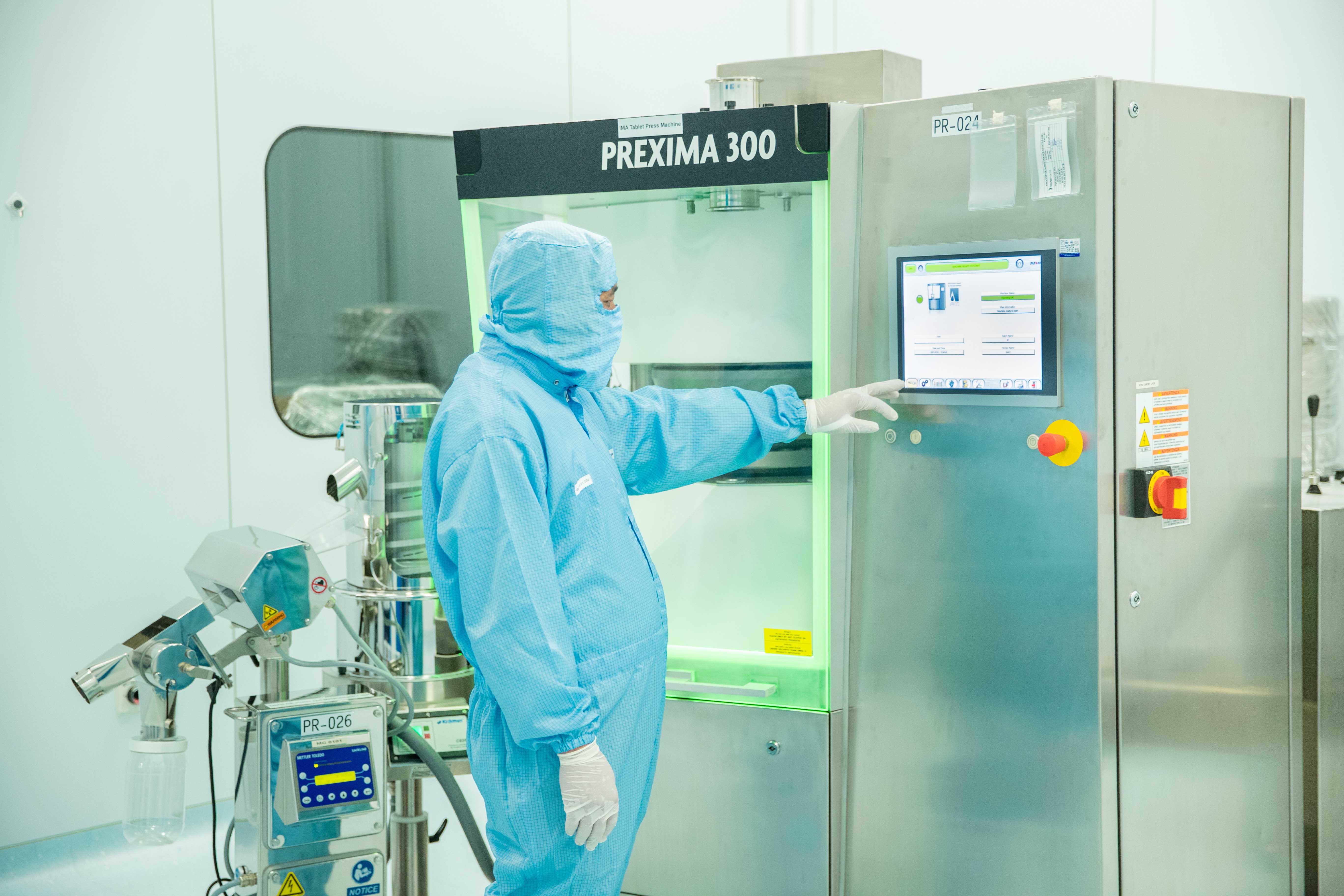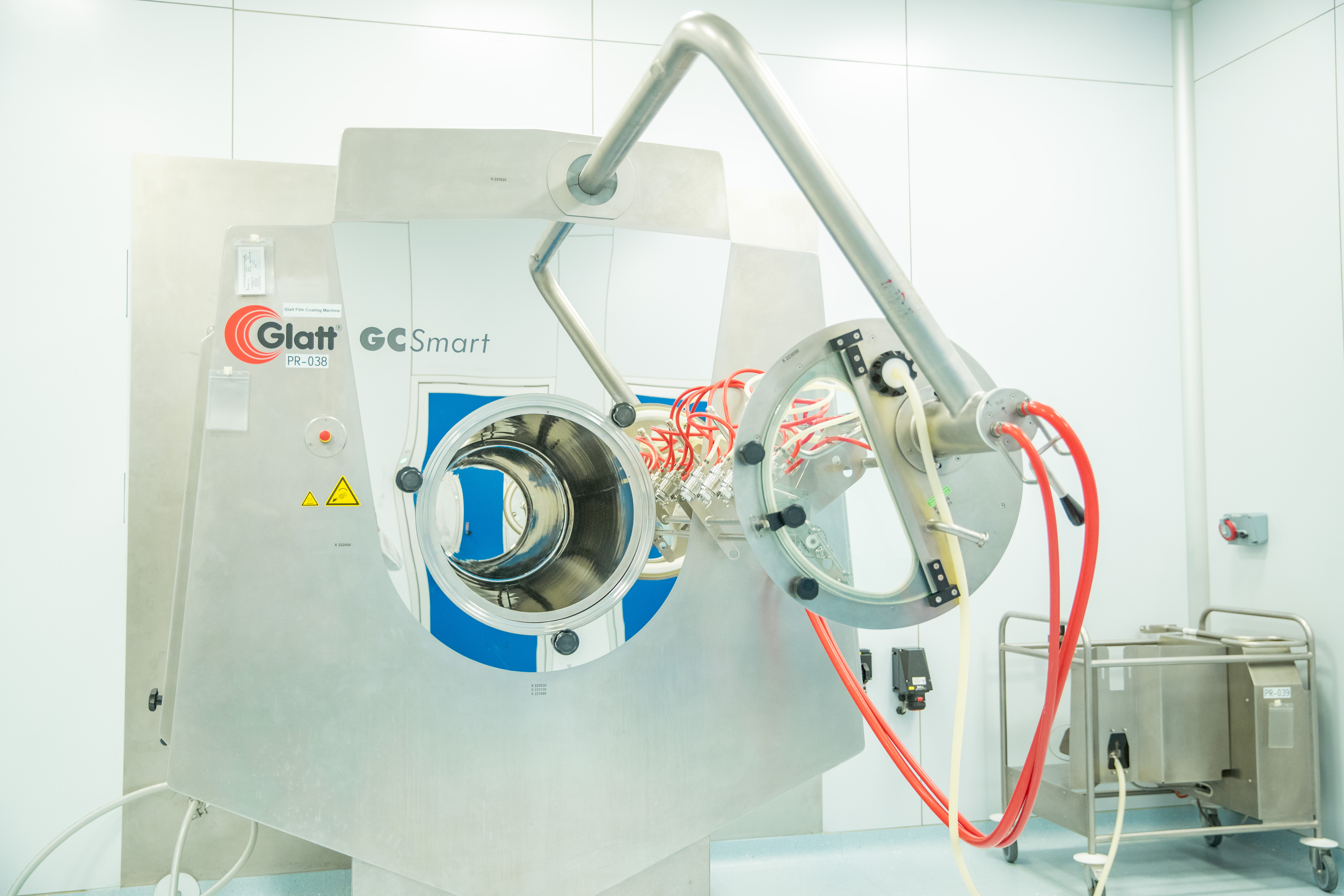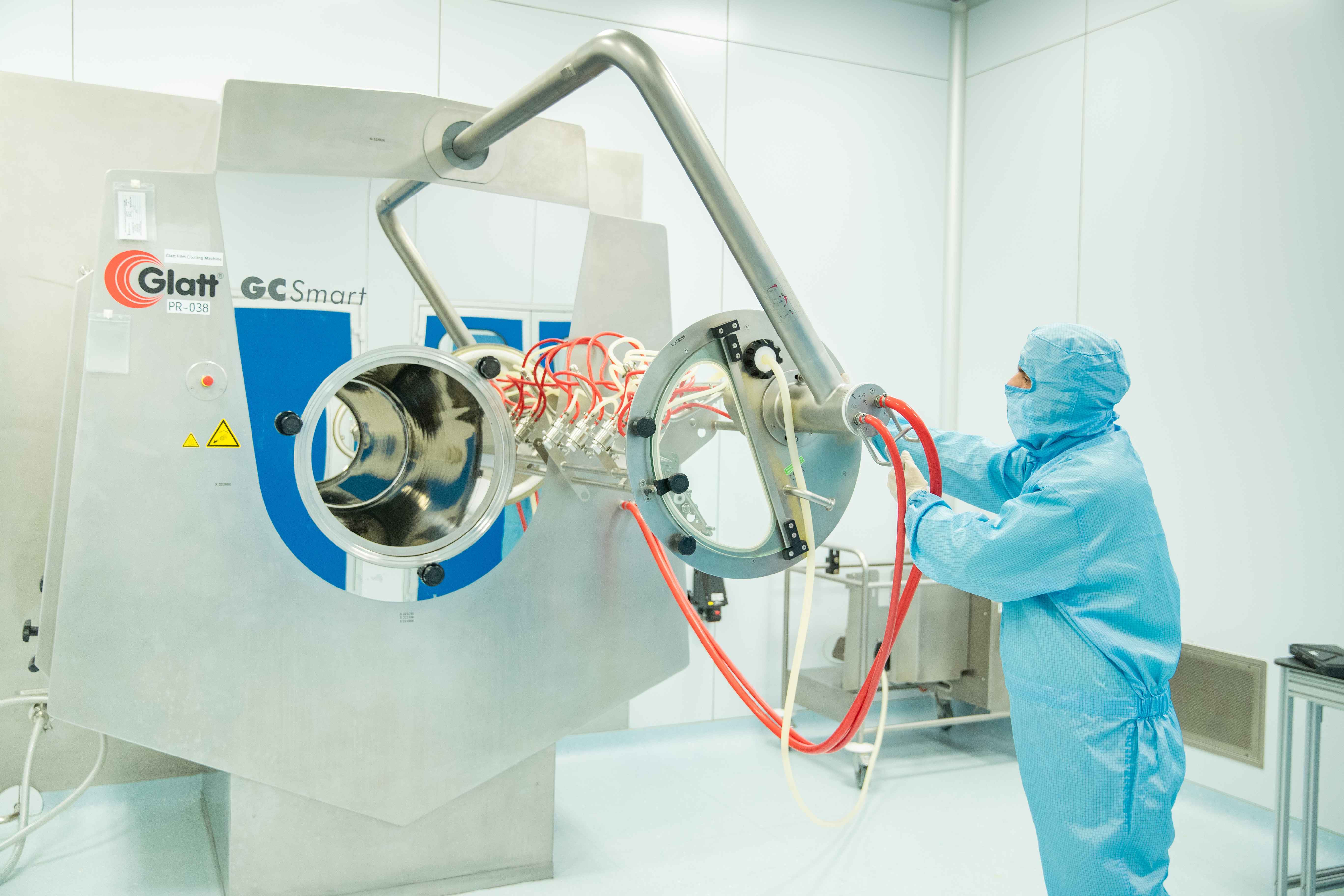 Tablet film coating is a common but critical process providing various functionalities to tablets, thereby meeting diverse clinical needs, and increasing the value of oral solid dosage forms. Tablet film coating is a technology-driven process, and the evolution of coated dosage forms relies on advancements in coating technology, equipment, analytical techniques, and coating materials.
Glatt coaters are ideal for film and sugar coating of tablets pellets granules and other formed products. At Adcan we have this time proven solution for refining the tablets capsules and pellets
Adapta: The Evolving Capsule Filler
The machine features an exceptional design flexibility: two of its dosing units are reversible/interchangeable giving the possibility of a plug and play shift between different machine configurations and filling combinations. The machine is designed to dose 3 products (up to 5 upon request) into the same capsule, reaching a speed of 100,000 capsules/hour.

The Adapta also has an indisputable efficiency as far as in-process control is concerned. With the appropriate options, total production control can be achieved thanks to individual check of product dosage and %100 control of gross and/or net weight.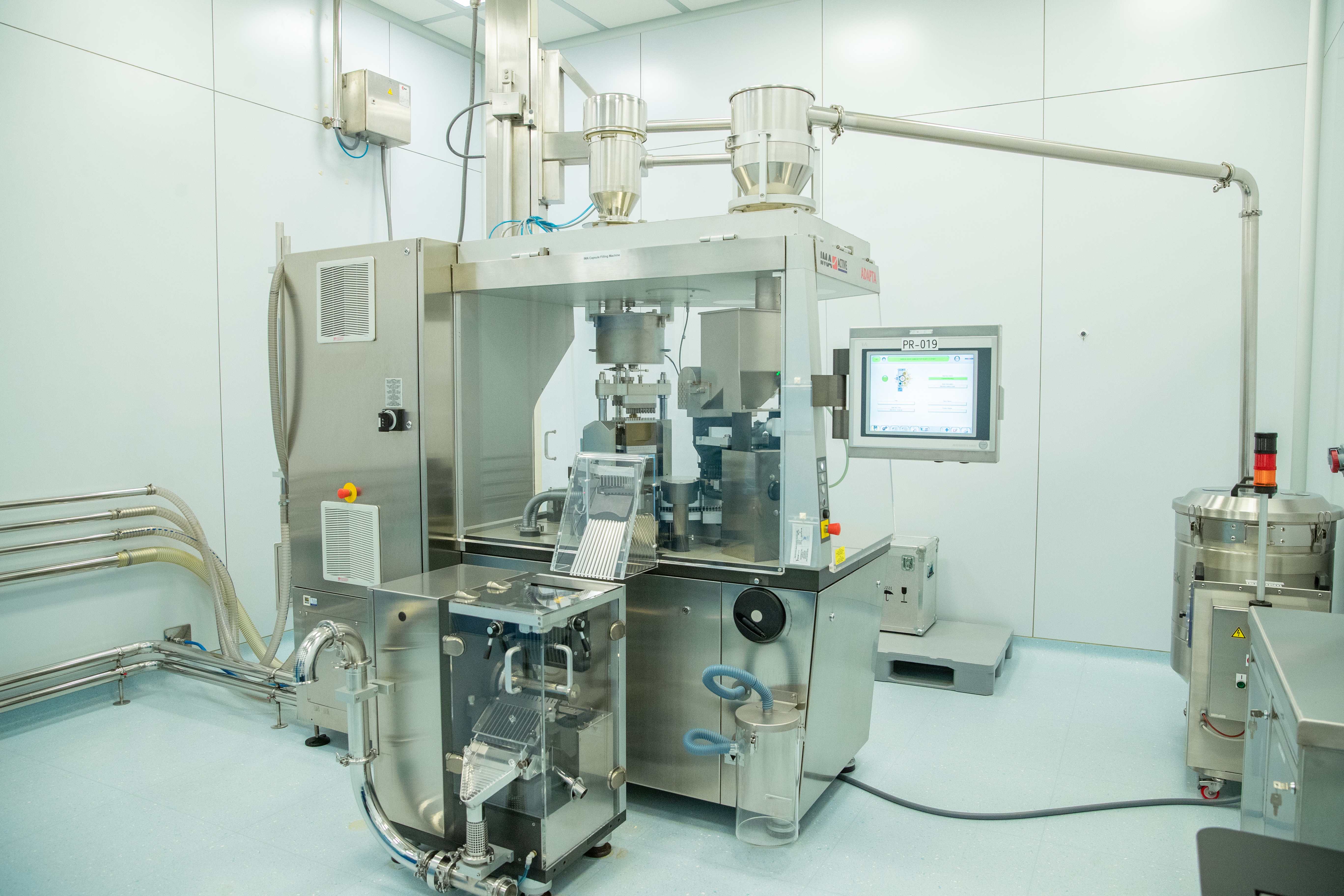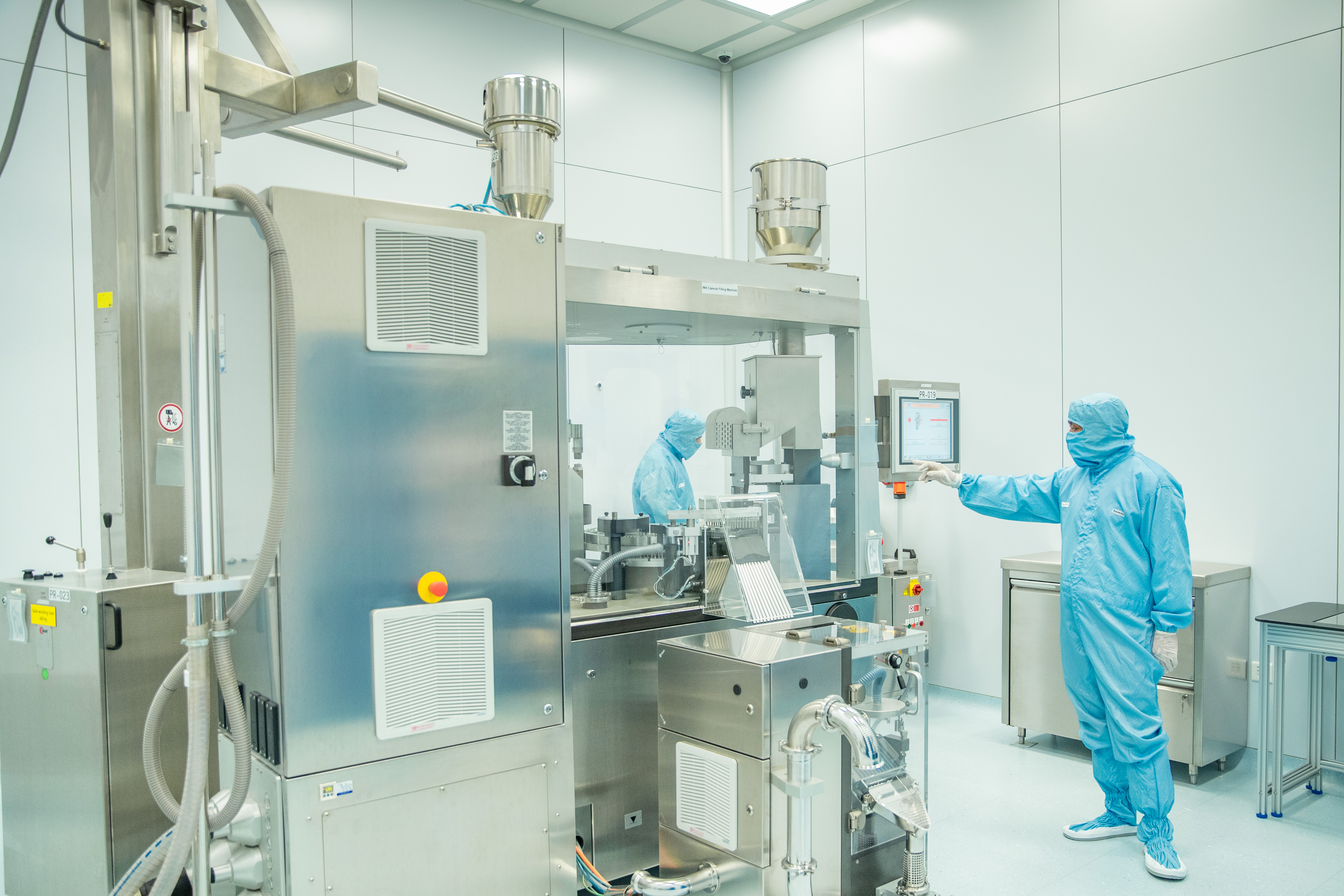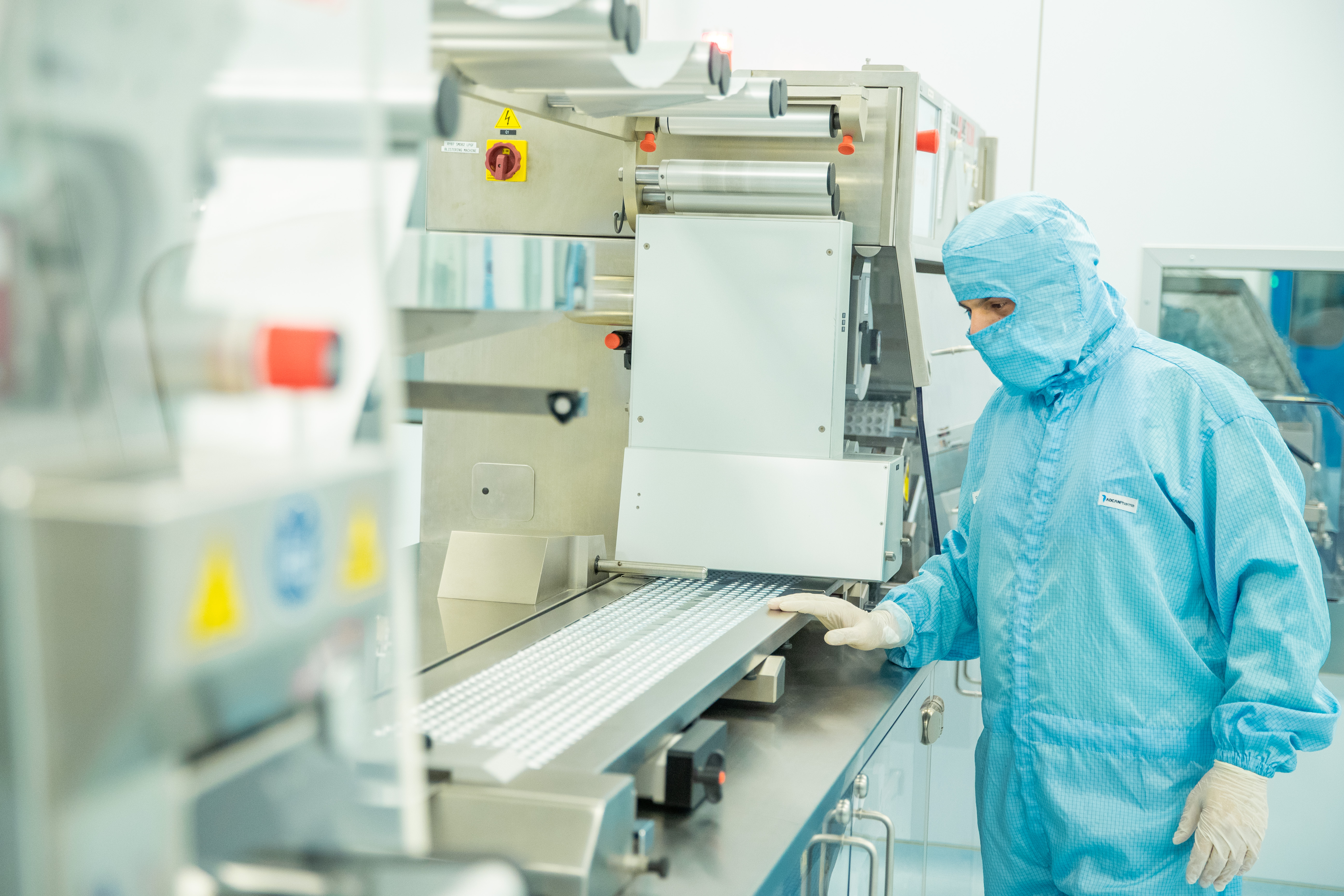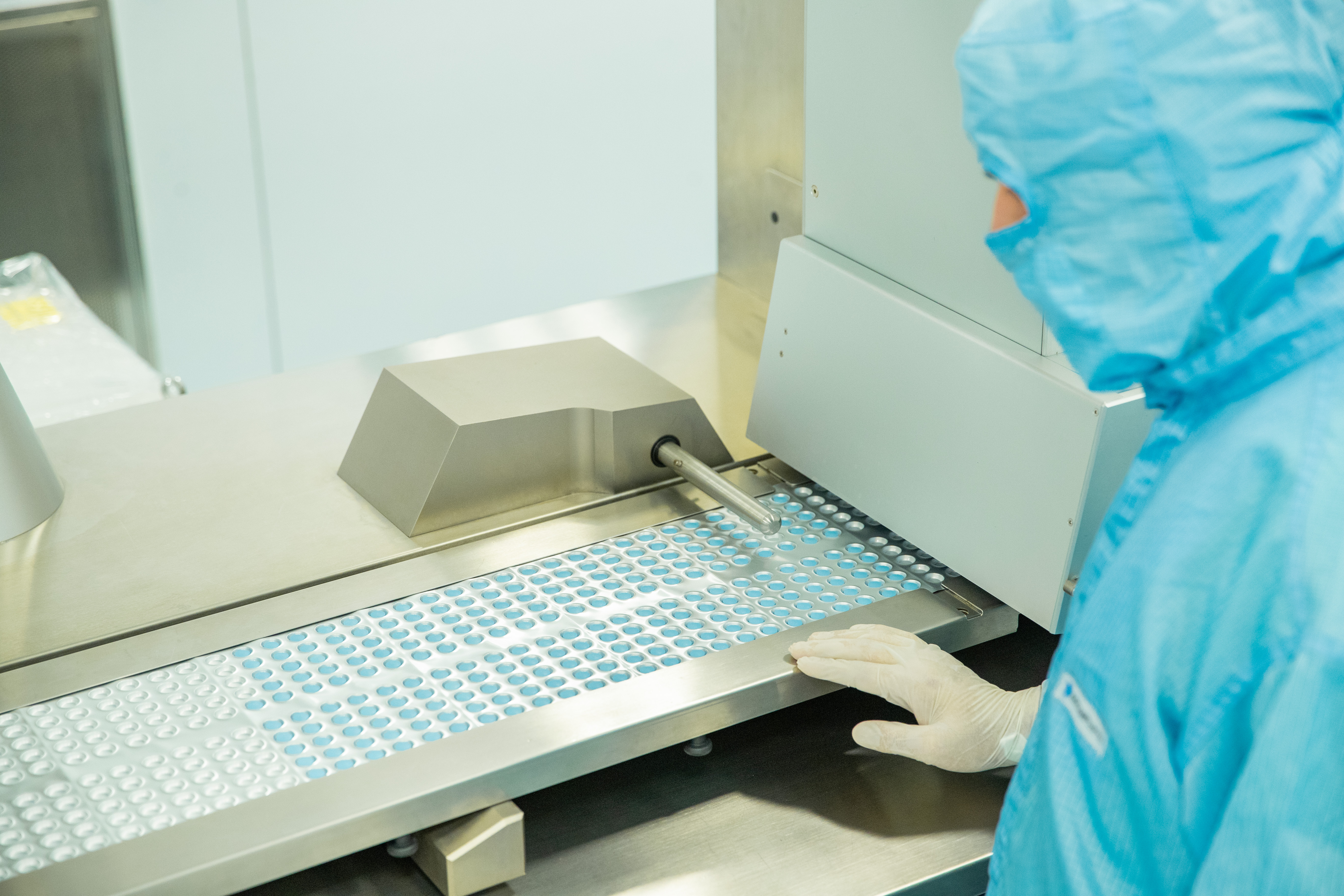 Adcan Pharma has state of the art blistering machine. TR200 is a double-row blister packaging machine, able to reach 350 blisters/minute, based on established technology which grants excellent production reliability together with quick and easy changeover and operator-friendly.
Capacity: 350 blisters per min
Data Logging
Online with Cartoner Machine
Alu, PVC & PVDC
Inspection Camera by Antares Vision System
Pin Hole Detection System
IMA A83 is the perfect cartoning machine for blister packaging, as small-volume batches with very frequent changeovers can be linked to all blister machines. The machine has only one motor and is mechanically reliable with low-cost size parts due to adjustable devices.
Data Logging
Integrated with blistering machine
160 cartons per min
Leaflet Detection
Blister Detection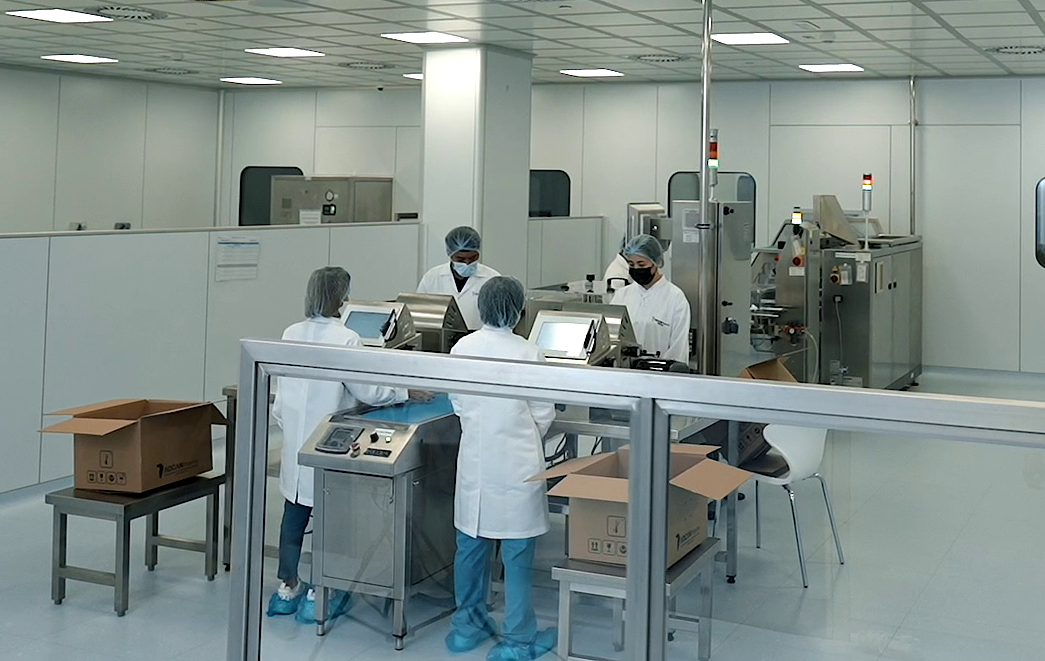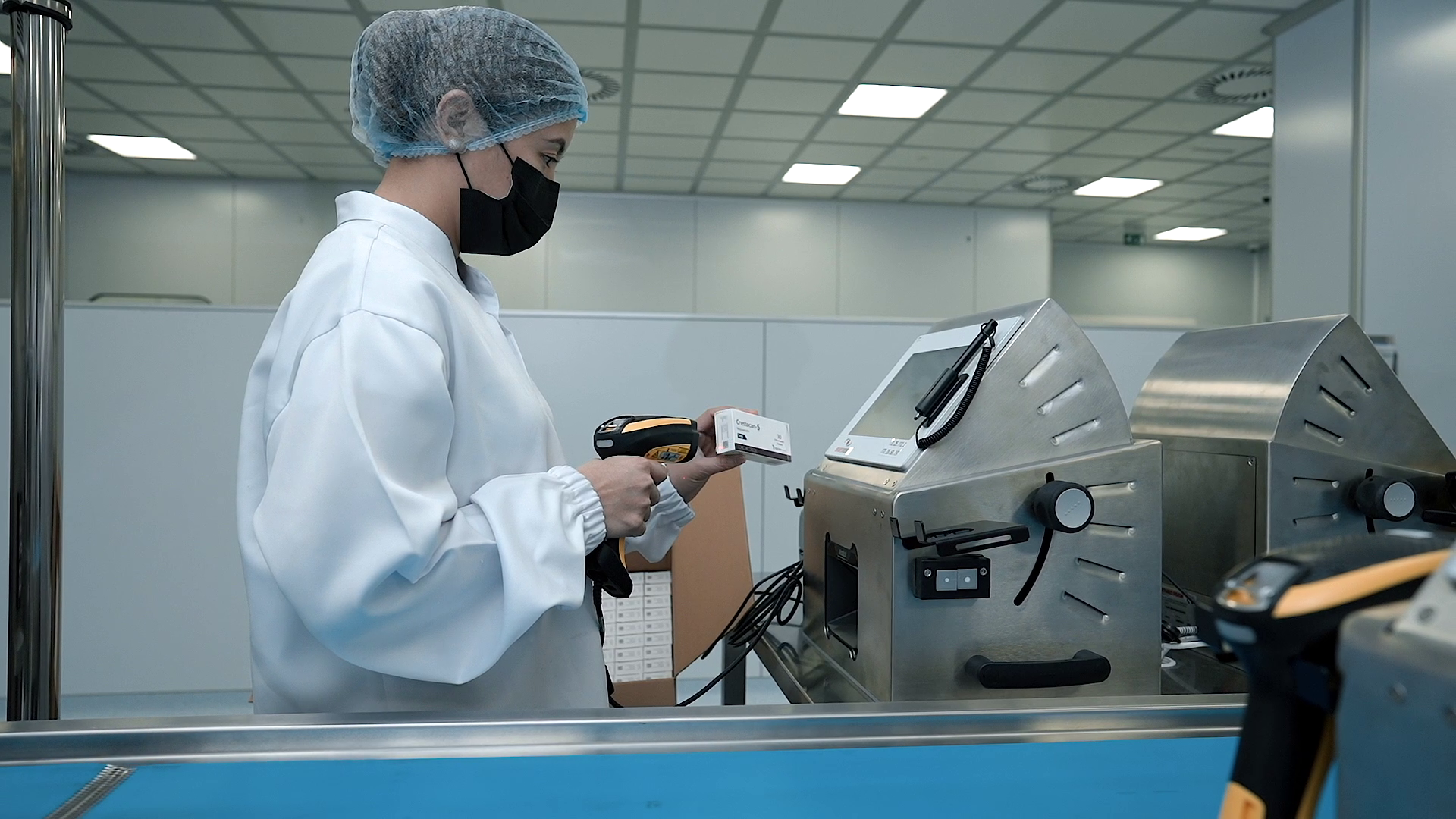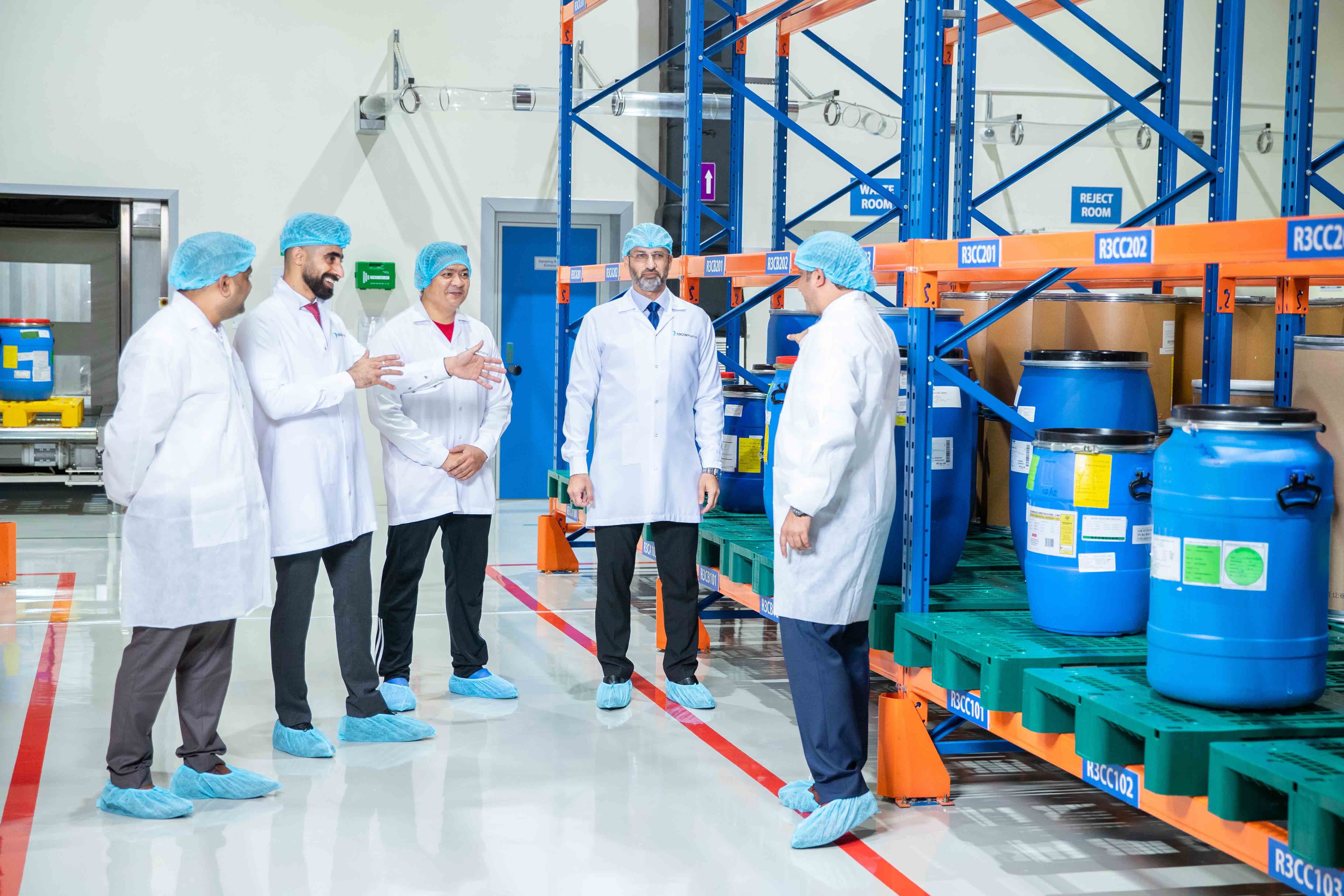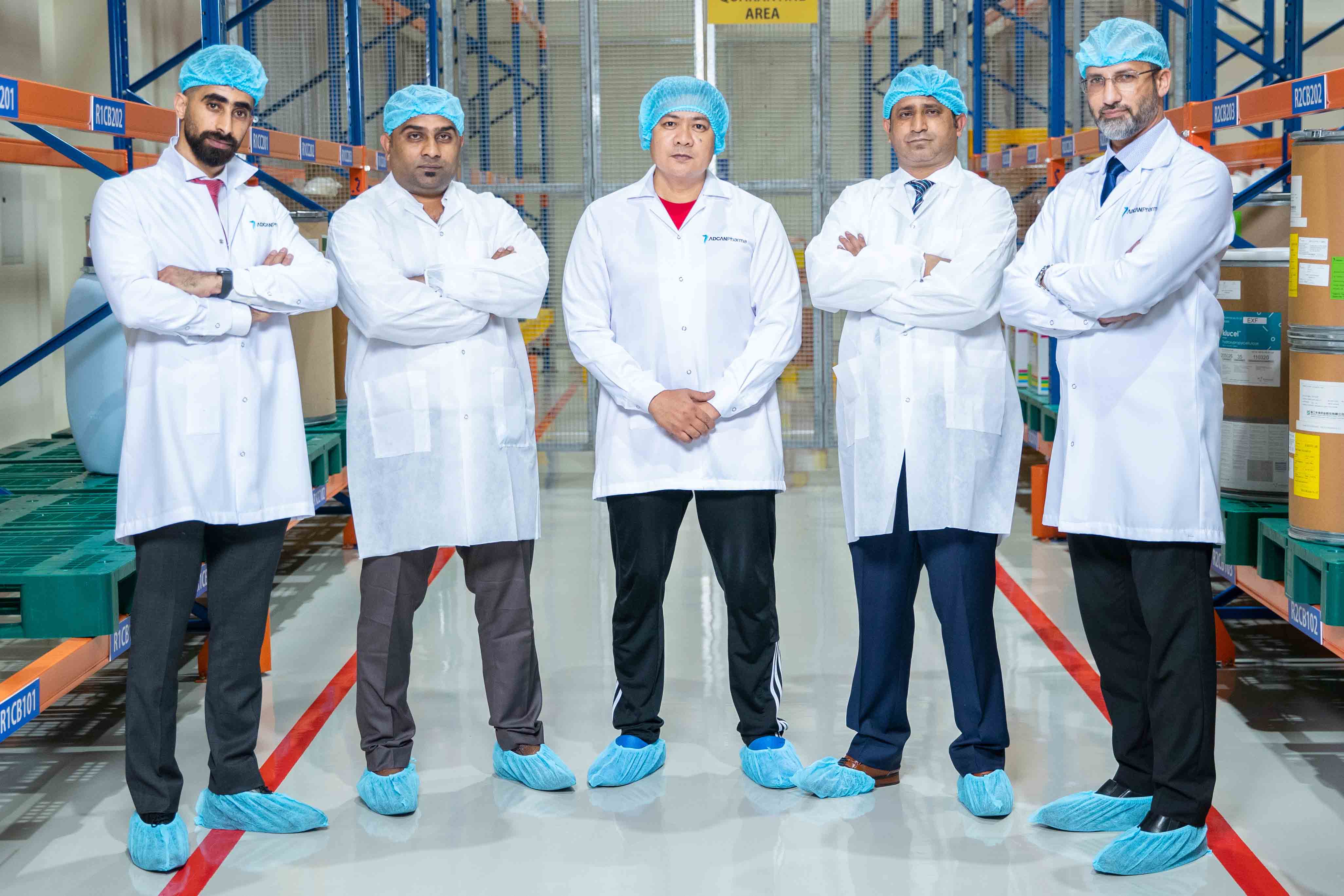 A pharmaceutical product's quality is defined as pure, correctly identified, effective, and safe to use. The warehouse plays a pivotal role in manufacturing quality products, as it is responsible for all incoming goods (including labeling and packaging) and for releasing finished products, Therefore there are GMP rules in place to ensure the materials and the finished products are handled and stored properly while appropriate documentations is maintained.
Our spacious warehouse has the capacity to hold 1,700 pallets on a GMP racking system. The warehouse houses a sampling area with an innovative pneumatic tubing system. This tubing system has been specially designed to transport samples from the sampling area to the quality control facilities.